Juliet Love fell in love with our products the minute she tried them. Not only because of the feeling of our quality sheets but our focus on Sustainability.
We are excited for Juliet to bring her creative flair to her own collection, releasing in 2023. Get to know our In-Haus Style Expert Juliet Love, as we chat about all things interiors and design. 
Tell us a bit about your background and why you fell in love with interior design? 
 I have always had a passion for beautiful interiors. I remember as a child marveling at my Grandmother's beautiful wallpaper, fabrics, and the colour choices she used in her home.
My first job was at Vogue Living magazine, where I worked in the styling department. It was here that I learnt so many tricks of the trade. I also studied design at the Commercial Arts Training College in Sydney to get a formal qualification in interior design.
The thing I love most about design is how it can transform your emotions. That's a very powerful thing – to walk into a room and feel completely different to how you felt before you walked in. 
What are your predictions for interior design trends for 2023? 
We'll see a return to nature – colours found in nature, sustainable materials like wood, bamboo, natural stone, recycled aluminium and glass. As horrible as the last couple of years have been, the silver lining is that most people are placing a focus on their homes, how they use them, and what they want their homes to look and feel like.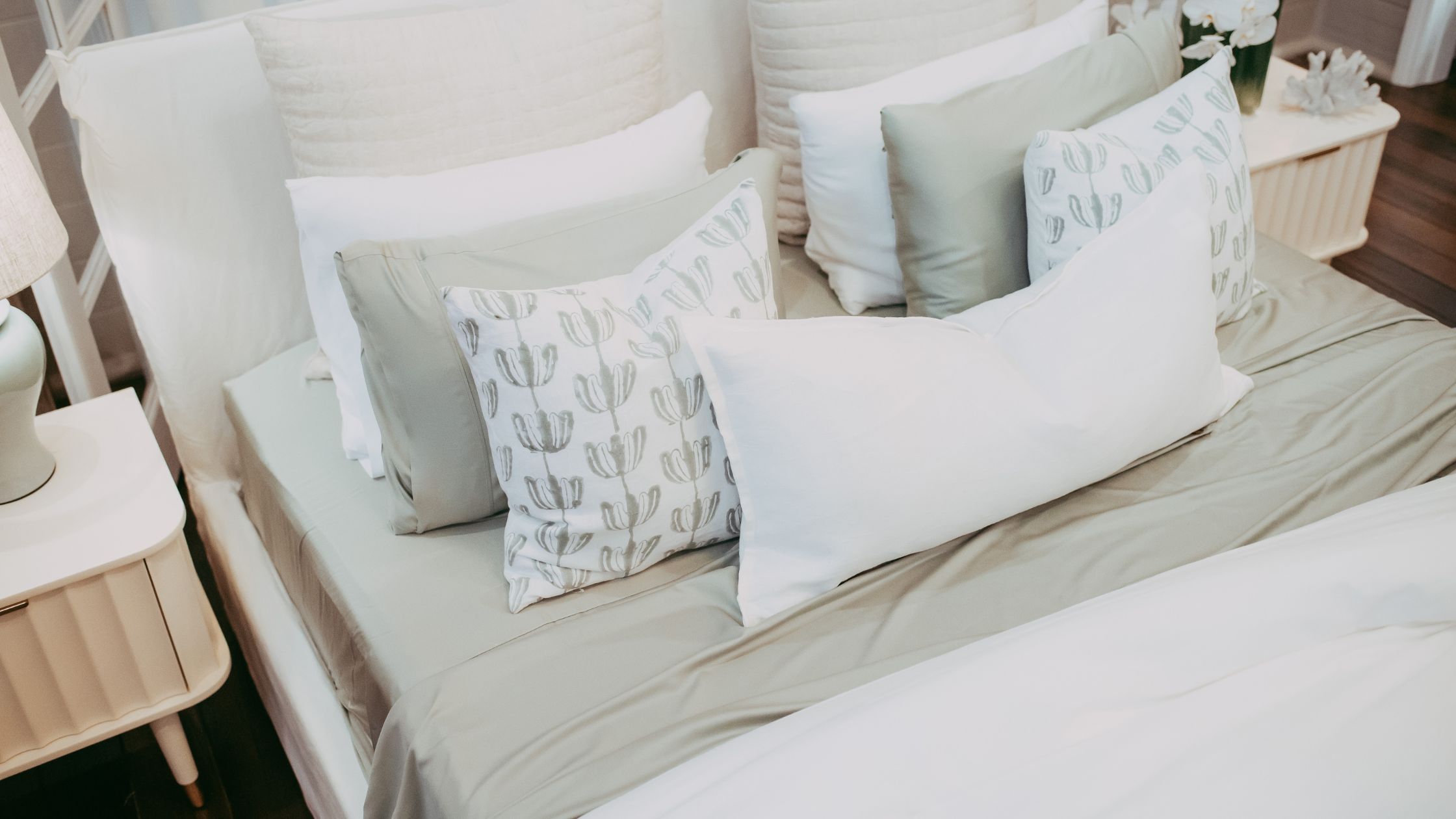 What interior design element can you not go without? 
Soft furnishings! A few throw cushions, a rug and some curtains transform a space completely – even if everything else around them are dull or uninspiring! They're affordable, stylish and add instant wow factor. Bedlinen included! Plus fresh bedlinen always makes going to bed a joy, right? 
Where do you draw your design inspiration from? 
From all over – that's the beauty of decorating – once you are open to inspiration, the design possibilities are endless! From the colour of the sea, to an aspirational image from the internet, to the suede tassel on your handbag – anything that you love, you can find inspiration from and translate into a unique decorating scheme for your home.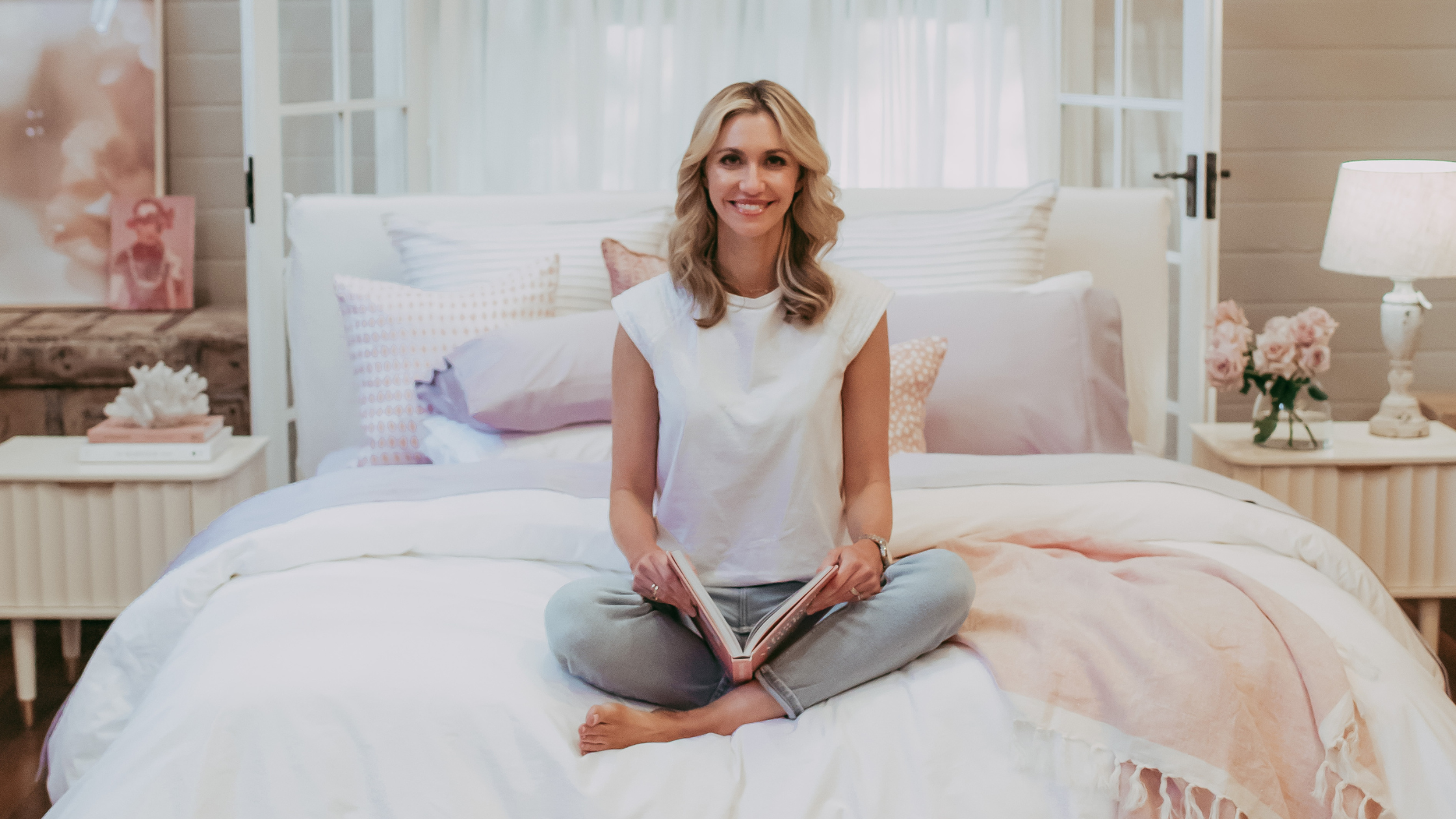 What's your signature style/ colour? 
I love colour because it sparks so much joy, and I'm not ashamed to say that my all time favourite is pink! In interiors though, I like to stick to a neutral palette that is relatively timeless, and then add in pops of colour through accessories. That way you can change them easily as your mood, the season, or trends change. 
If you were styling a bedroom on a budget, what would be your top money saving tips? 
Invest in good bed linen would be one! It would be a false economy to buy cheap bedlinen when we spend so much of our lives in bed. Good quality sleep is vital and that is certainly enhanced by good bedding. 
I would also say buy a couple of interesting bedside table lamps, and perhaps a large focal point for above the bed like an artwork. That way the bedside tables and bedhead can be fairly plain or inexpensive and the hero's are the decorative elements. 
You can also upholster your own bedhead relatively inexpensively – google it for details!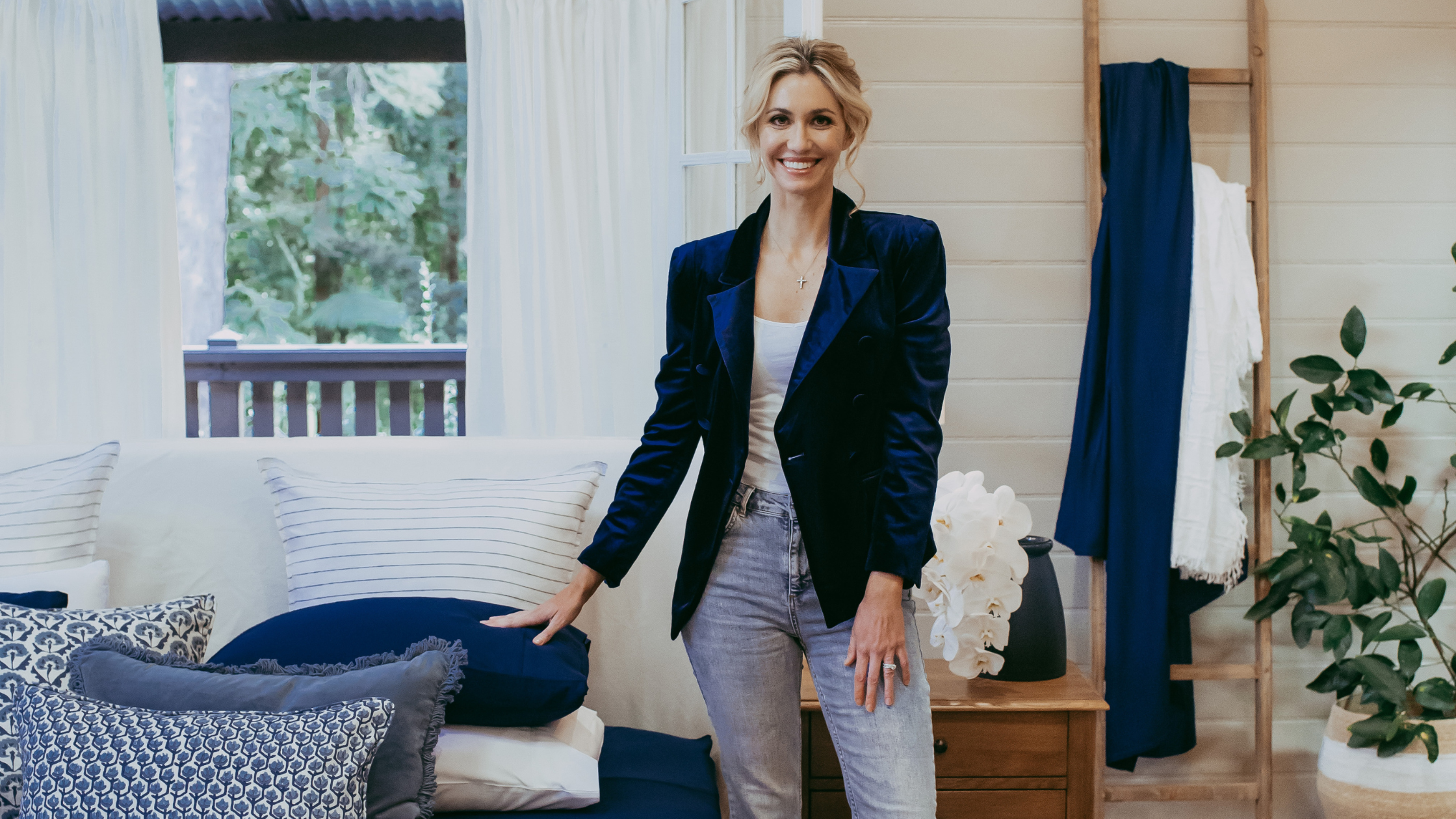 What's your top tip to elevate a bedroom? 
Luxury bedlinen (like the range from Bamboo Haus), a lovely throw blanket in a luxe fabric draped across the end of the bed, and a rug or carpet under foot all add a high end feel to a bedroom space. 
What's the most beautiful place you've ever been? 
The most stunning place i've ever been to is Capri, on the Amalfi Coast in Italy. From the cobble stone laneways, to the church, the hotels and other buildings to the restaurants and the people, it is all completely awe inspiring and breathtaking. Definitely insta worthy pictures everywhere you look! There's even a beautiful garden at one of the highest points on the island where you can look for miles out to sea. Just beautiful.