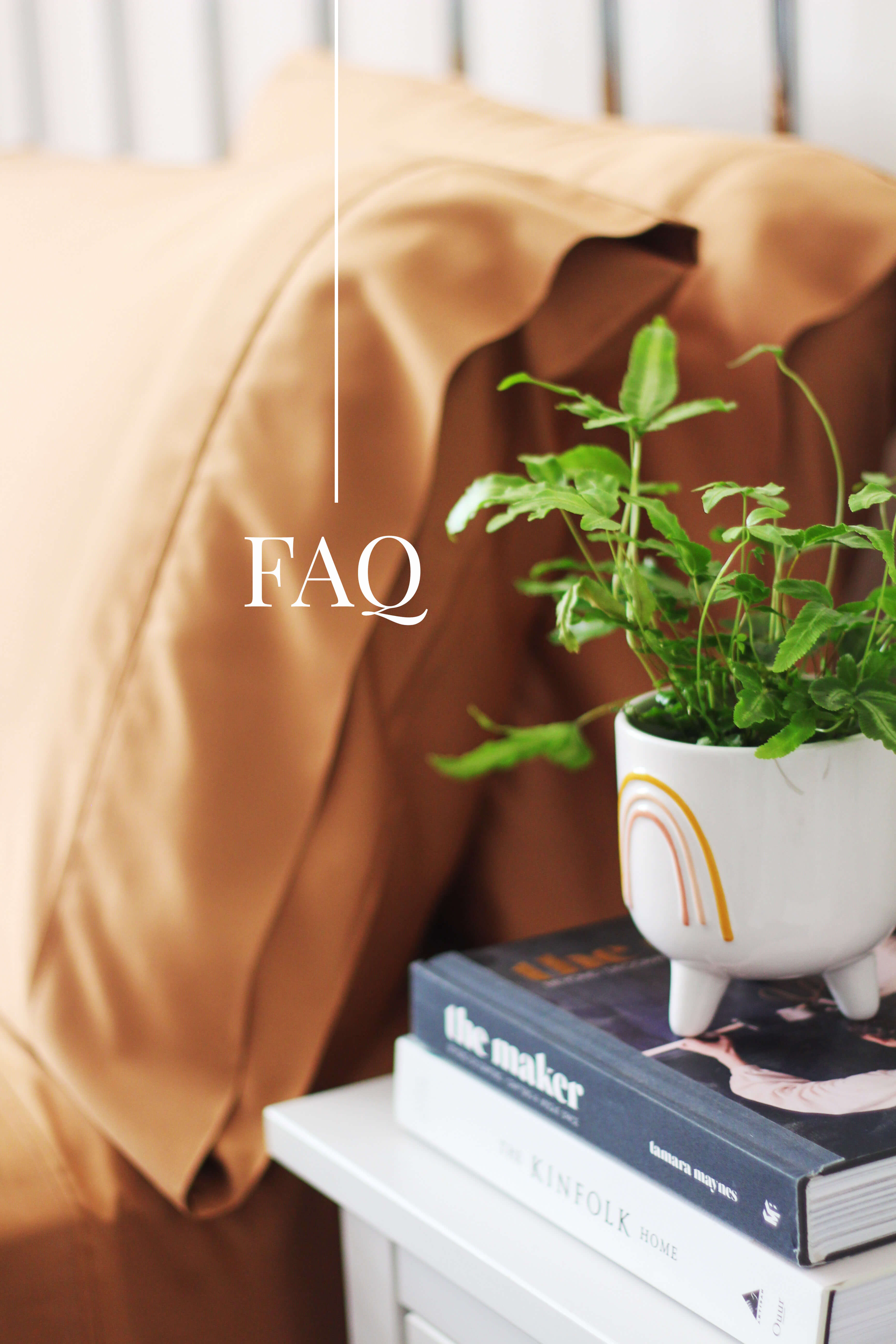 Which is the best pillow for me? 
Pillow choice can be subjective. All our pillows are very high-quality. We offer a 100-day guarantee to allow you to try sleeping on your new pillow first. We recommend sleeping on it for at least a week to allow your body to contour to the pillow. Then, if you are not 100% satisfied, please contact us for next steps.
Original Bamboo Pillow
This is our hero product that Australia first fell in love with. It contains high quality shredded memory foam wrapped in a 5mm thick sheet of memory foam and includes a 40% bamboo pillowcase. These are available in a Standard or King size.
BEST IF: You like a slightly firmer and higher loft pillow. You are a side sleeper or have broad shoulders.
Superior Slumber Pillow
This pillow is filled with our blend of high-quality shredded memory foam mixed with microfibre. This blend stops the shredded memory foam from clumping together. This pillow enables you to adjust the height to your personal preference (by adding or removing memory foam). There are two different fabric sides so that you can decide which side works best for you. It is available in two sizes – Standard or King. Our Superior Slumber pillow comes with a bag of extra fill. You can also purchase extra fill if you would like even more height in your pillow.
BEST IF: You like a softer pillow, with height/loft adjustment. You are a stomach or back sleeper.
Luxury Gel Pillow
This pillow has a solid memory foam core. There are two different fabric sides so that you can decide which side works best for you. One side is made of ice fibre fabric for coolness and the other is 40% Bamboo fibre fabric for softness and comfort. This pillow is available in Standard.
BEST IF: You are a side sleeper, someone who enjoys a firm pillow, or you tend to sleep hot. Solid memory foam pillows are also ideal for people who need extra support to treat back or neck pain.
Are you Australian owned? 
Yes, we are proudly 100% Australian owned and operated. Our warehouse and headquarters are both located in Fountaindale on the gorgeous Central Coast in New South Wales.
We operate as part of The Koala Group, who have been bringing Australian's high-quality products at an affordable price for close to 30 years.
Do you ship internationally? 
We currently only ship within Australia. You can read more about shipping here. 
What is your returns policy? 
We offer a 100-day guarantee on certain products. You can read all about our returns policy here.  Items returned to us are cleaned before donating to local charities. Otherwise, we recycle products that are not appropriate for donation.
How does your 100-night guarantee work?  
We offer our 100-night guarantee on orders Australia Wide, excluding items from the clearance tab. If our product does not leave you 100% satisfied, you are able to return it for an exchange or refund providing it has not been intentionally damaged by you. If you would like to claim this guarantee, please get in touch with our customer service team.
How deep are your sheets? 
Single, King Single and Double are 40cm Deep. Queen and King are a generous 45cm Deep.
Can I feel the 100% bamboo fabric?
Yes! We believe that once you touch our 100% bamboo fabric, you will fall in love. We are offering 20cm X 20cm fabric samples, at no cost to you!
These samples are the same fabric as our luxuriously soft 100% bamboo sheet sets and 100% bamboo pillowcases. Samples are available in the colours Bondi Blue, Daintree, Noosa Sunrise, Pink Lake, White, Hamptons, Dusty Rose, Terracotta, Grey, Mist, Midnight, Khaki and Natural.
If interested, simply head to our colour sample page.
Which payment options do you offer? 
We have multiple payment options including Credit/Debit Card (through eWay), AfterPay and PayPal.
Do your products have pilling? 
Please note that like other natural fibres, bamboo may be prone to slight pilling. To prevent additional pilling, please avoid friction with rough surfaces and follow the wash and care instructions provided with your product.
Can I wash my mattress topper?  
The mattress topper comes with a removable cover that can be machine washed on a gentle cycle. Remove the inner topper before washing cover. Wash cover in cold water with similar colours. Do not bleach. Low heat tumble dry.
Do not machine wash the inner memory foam topper as it will compromise the structure of the foam. Occasional airing and exposure to sunlight is also recommended.
Where are your products made? 
Our products are designed in Australia, on the beautiful Central Coast. As the bamboo plant is native to China, our friends in China manufacture our products. Our sheet suppliers have Oeko-Tex®  Standard 100 Certification.