Size Guide
Use the below as a guide to discover if our products will be the perfect addition to your space.
Bamboo Haus sheets and pillowcases are generous sizing, they are made slightly larger to allow for shrinkage on your first wash and dry. This shrinkage is the softening of the bamboo 'Kun' and results in the fabric feeling softer and more luxurious.
Every 100% Bamboo Sheet Set or Cot Sheet separate comes in it's own handy storage bag to either keep your Linen Cupboard tidy or for many other uses around your home!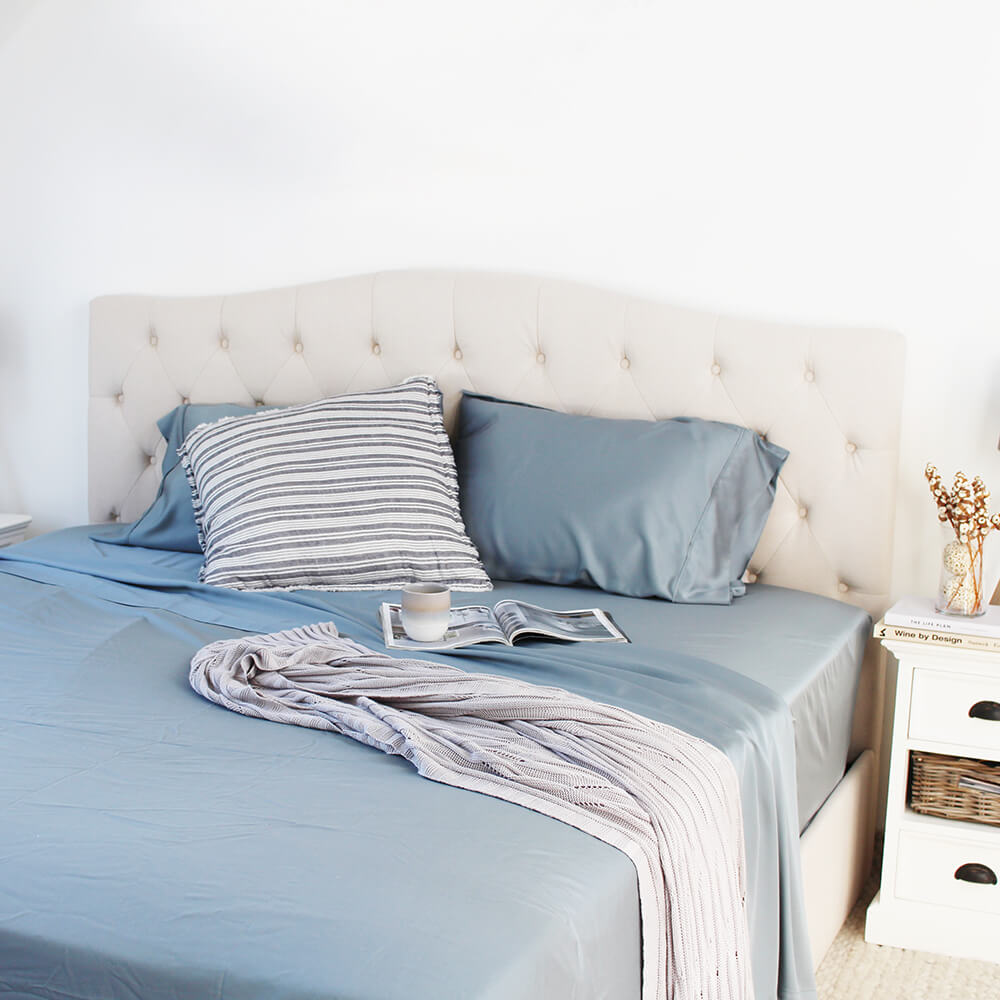 Our 100% Bamboo Bed Sheets are sold as a set of one flat and one fitted sheet, and include either one standard pillowcase; Single or King Single sizes, or two standard pillowcases; Double, Queen or King size.
Our 100% Bamboo Cot Sheets are sold as  separates in Flat or Fitted so you can mix and match to your nursery decor.
| Fitted Sheets | Width | Length | Depth |
| --- | --- | --- | --- |
| Baby Cot | 70cm | 132cm | 19cm |
| Single | 92cm | 191cm | 40cm |
| King Single | 108cm | 204cm | 40cm |
| Double | 138cm | 191cm | 40cm |
| Queen | 153cm | 204cm | 45cm |
| King | 183cm | 204cm | 45cm |
| Flat Sheets | Width | Length | Depth |
| --- | --- | --- | --- |
| Baby Cot | 140cm | 160cm | |
| Single | 190cm | 260cm | |
| King Single | 210cm | 270cm | |
| Double | 240cm | 260cm | |
| Queen | 255cm | 275cm | |
| King | 285cm | 274cm | |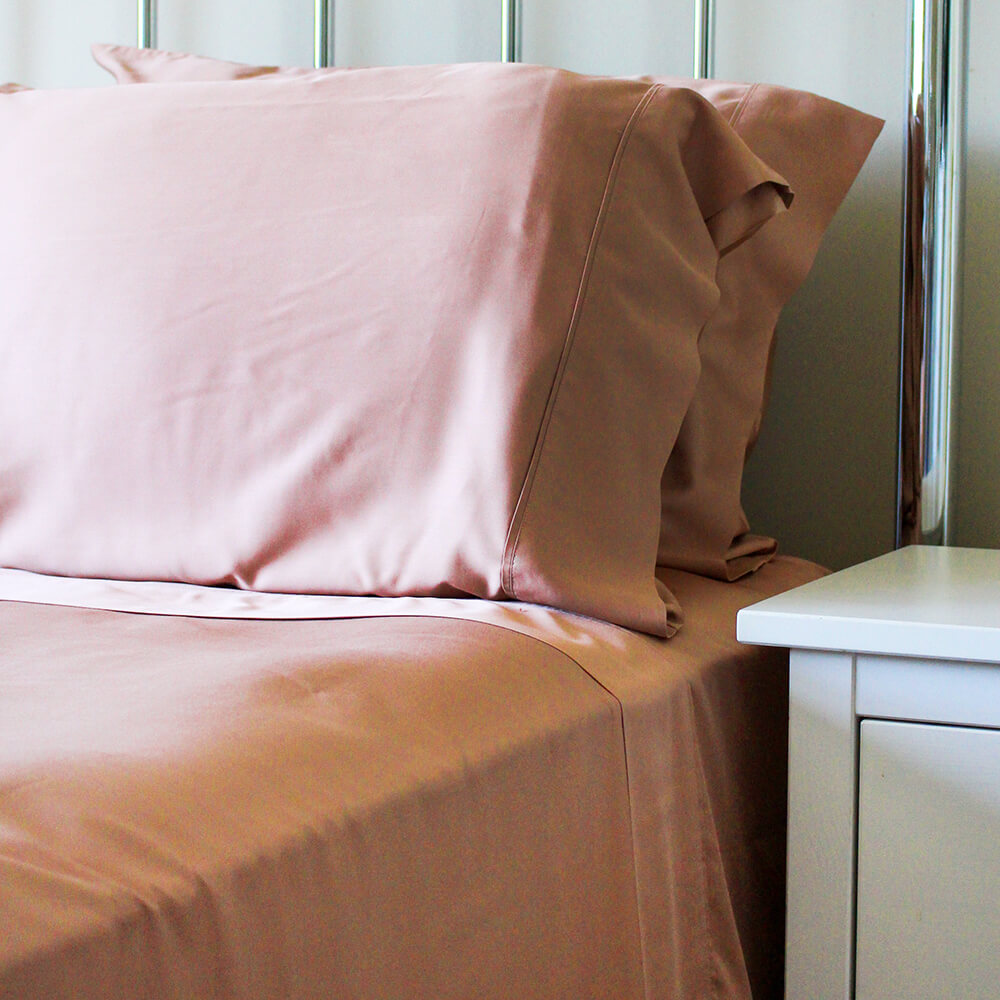 | Pillowcases | Width | Length | Depth |
| --- | --- | --- | --- |
| Standard | 51cm | 71cm | |
| King | 51cm | 91cm | |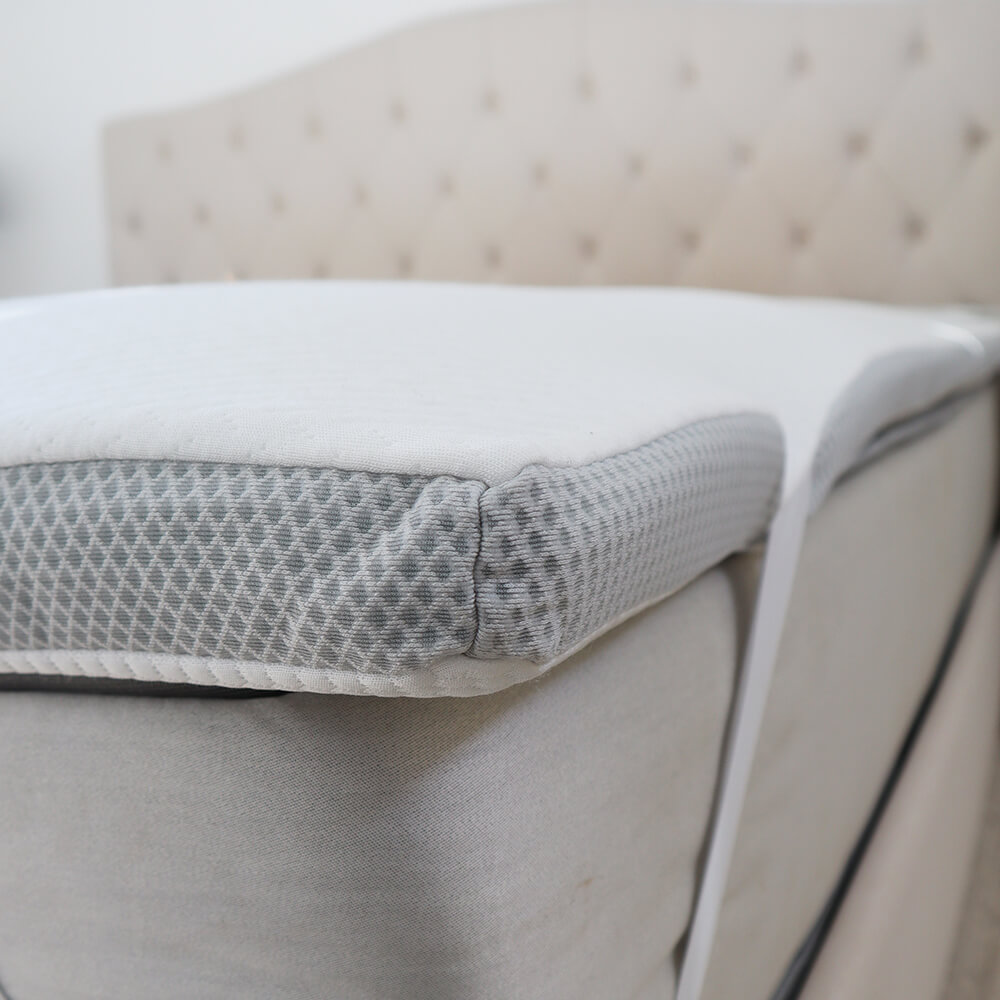 | Mattress Topper | Width | Length | Thickness |
| --- | --- | --- | --- |
| Single | 188cm | 91cm | 5cm |
| King Single | 203cm | 106cm | 5cm |
| Double | 188cm | 138cm | 5cm |
| Queen | 203cm | 152cm | 5cm |
| King | 203cm | 182cm | 5cm |