Get your hands on all of your bamboo bedding essentials for the ultimate good nights sleep.
The Original Bamboo Bundle
Experience the benefits of breathable, all-natural bamboo fibre with the Original Bamboo Bundle. This bundle includes our best selling 100% Bamboo Sheets paired with a comfy set of two Original Bamboo Pillows.
The Superior Bamboo Bundle
The Superior Bundle includes all of the essentials for a good night's sleep. Our best selling 100% Bamboo Sheets, two adjustable Superior Slumber Pillows and a luxurious 100% Bamboo Eye Mask.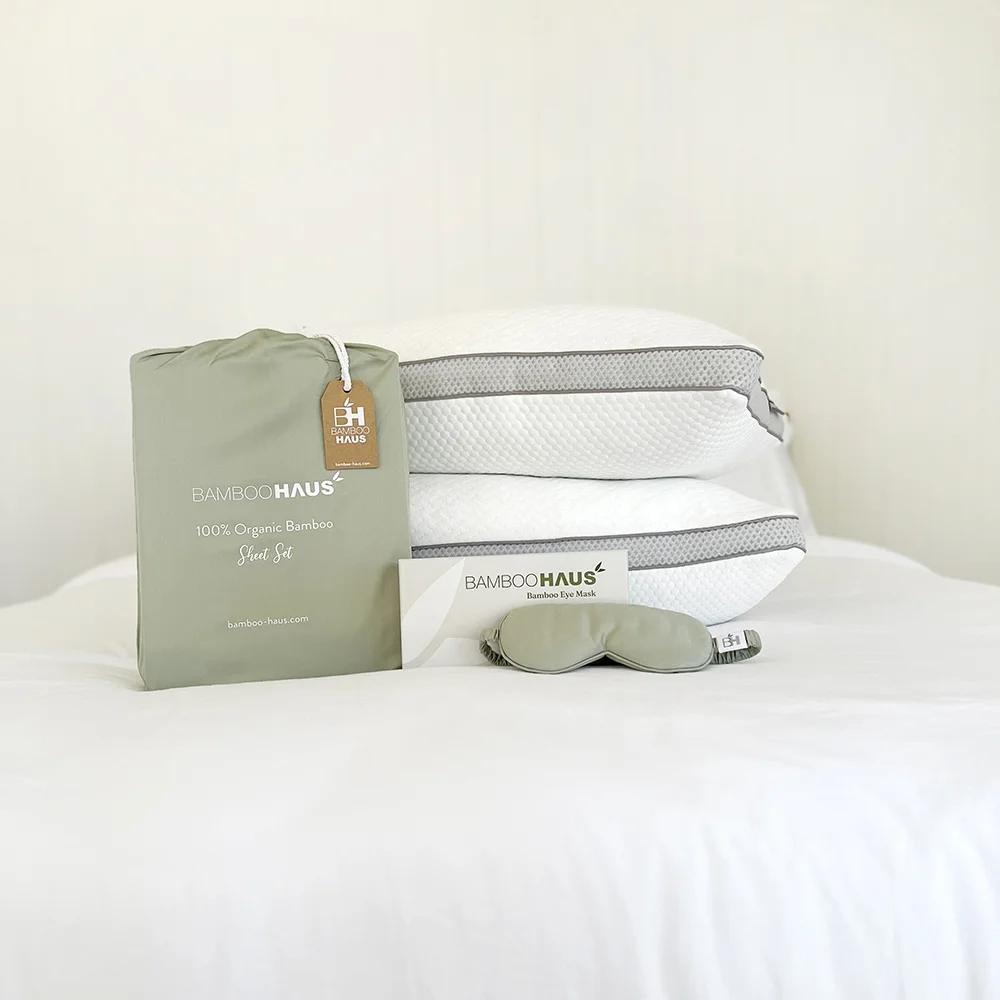 100% Bamboo Sheet Set, 2 x Superior Slumber Pillows & 100% Bamboo Eye Mask