Biophilic Design 
It might sound fancy, but biophilic design is a concept used within the building industry to "increase occupant connectivity to the natural environment through direct nature, indirect nature, and space and place conditions". Put simply; it's about connecting to nature in your home.
After the events of the past few years – a global pandemic, war, and multiple natural disasters, it's little wonder that humans are placing a focus on being close to nature and nurturing the beautiful planet that has been given to us. This is expressed in homes by giving special consideration to light, air, plants, natural landscapes and the weather. Something as simple as allowing in more light or providing cross ventilation and airflow is considered biophilic design.
It is said to promote health and has environmental and economic benefits for its proponents. I'd argue it's especially important in a bedroom where we sleep and spend so many hours each day.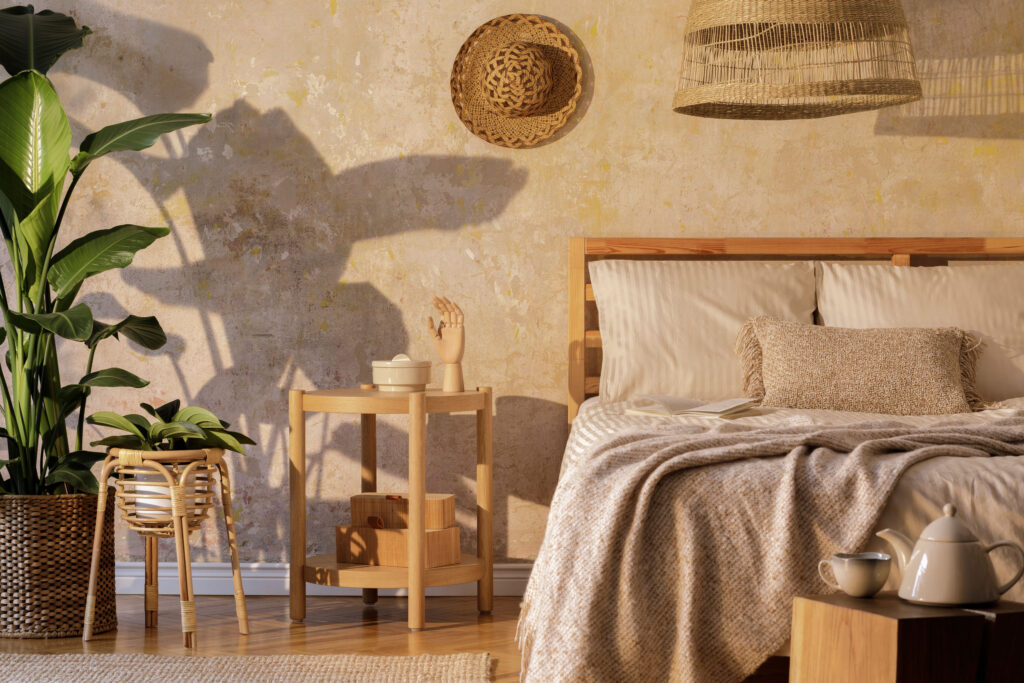 Limewash Paint 
If you search the hashtag #limewashpaint on TikTok, it returns over an astonishing 40 million views!
Far from the look of a plain, minimalist wall, the unusual finish of limewash and the worn, aged appearance it can give attracts designers and decorators to it. Its chalky, distressed finish adds a layer of interest to a home without the effort of other specialist paint effects.
Continuing in this vein, we will also see many textural finishes like Venetian plaster, especially on surfaces. Flat and dull is not what 2023 is about!


Spa Like Refuge + Home Organisation and De-Cluttering
The Marie Kondo effect is still in full swing and only getting stronger as people realise its impact on your time and stress levels when you categorise and catalogue items in your home, from the kitchen to the bedroom to the home office.
We want our homes to be like a trip to a day spa – a refuge from the chaos and speed of the outside world, and the best way to do that is to have a streamlined home that is functional and easy to keep clean daily. Having systems in place for all household members is a great way to achieve this. After all, who doesn't want vacation vibes, 365 days of the year?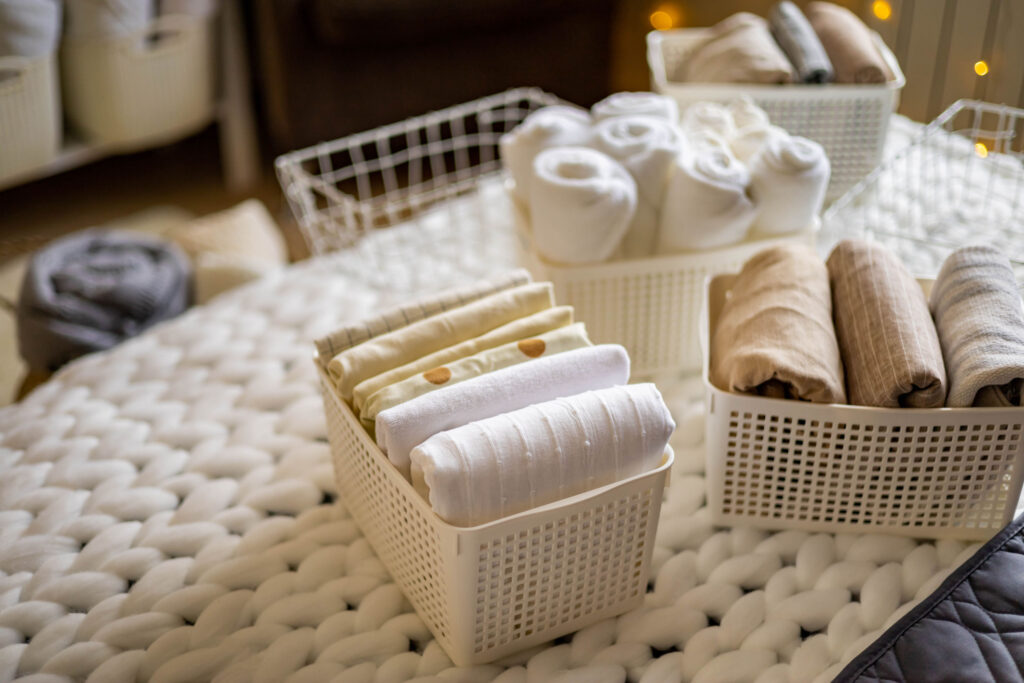 Do It Yourself
The emergence of social media platforms has allowed creatives to show off their skills and provide ideas to regular folk on how to improve their home on a budget whilst manifesting a truly unique environment. With inflation and economic uncertainty, we will see more and more people turning to clever tricks and ideas to improve their homes without having to pay a professional or call on help from others.
DIY Wall Art will be popular, proving that anyone can be an artist in their own home. 


Nanna's Influence
We will see a return to an appreciation for distinctive vintage, second-hand and antique furniture. We will see a move away from soulless mass-produced items, this also being a poor choice from an environmental perspective. Upcycling, skilful hacks and recycling, and re-inventing pieces will be huge, stemming from the influence of videos all over the internet of people doing brilliant things with pieces they find in kerbside cleanups, at their great-aunt's yard sale or a second-hand store. Using pieces like this in your home will give it the wow factor and prevent it from looking like a character-less furniture showroom.