Upgrade your sleep game with our silky smooth, eco-friendly bamboo sheets
Made from the highest quality 500 thread count organic bamboo, our sheets are naturally hypoallergenic and moisture-wicking, providing a cool and comfortable night's sleep. Not only are they incredibly soft and durable, but they also ensure long-lasting comfort that only gets better with each wash.
Juliet Love 100% Bamboo Fitted Sheets
Make your bed, make your day - start on the right side of the sheets!
Our 100% bamboo fitted sheets are designed with your comfort and convenience in mind. They feature extra depth to fit over your mattress seamlessly, providing a snug and secure fit that won't slip or bunch up during the night.
To ensure that our fitted sheets are durable and long-lasting, we have included French seams on the corners to prevent wear and tear. This means you can enjoy our bamboo sheets' softness and comfort for years to come.
Making your bed can be a hassle, so we have included helpful label cues on each side of the fitted sheet. This removes the stress of making your bed and eliminates the guesswork of figuring out which side of the sheet goes on your mattress.
Juliet Love 100% Bamboo Flat Sheets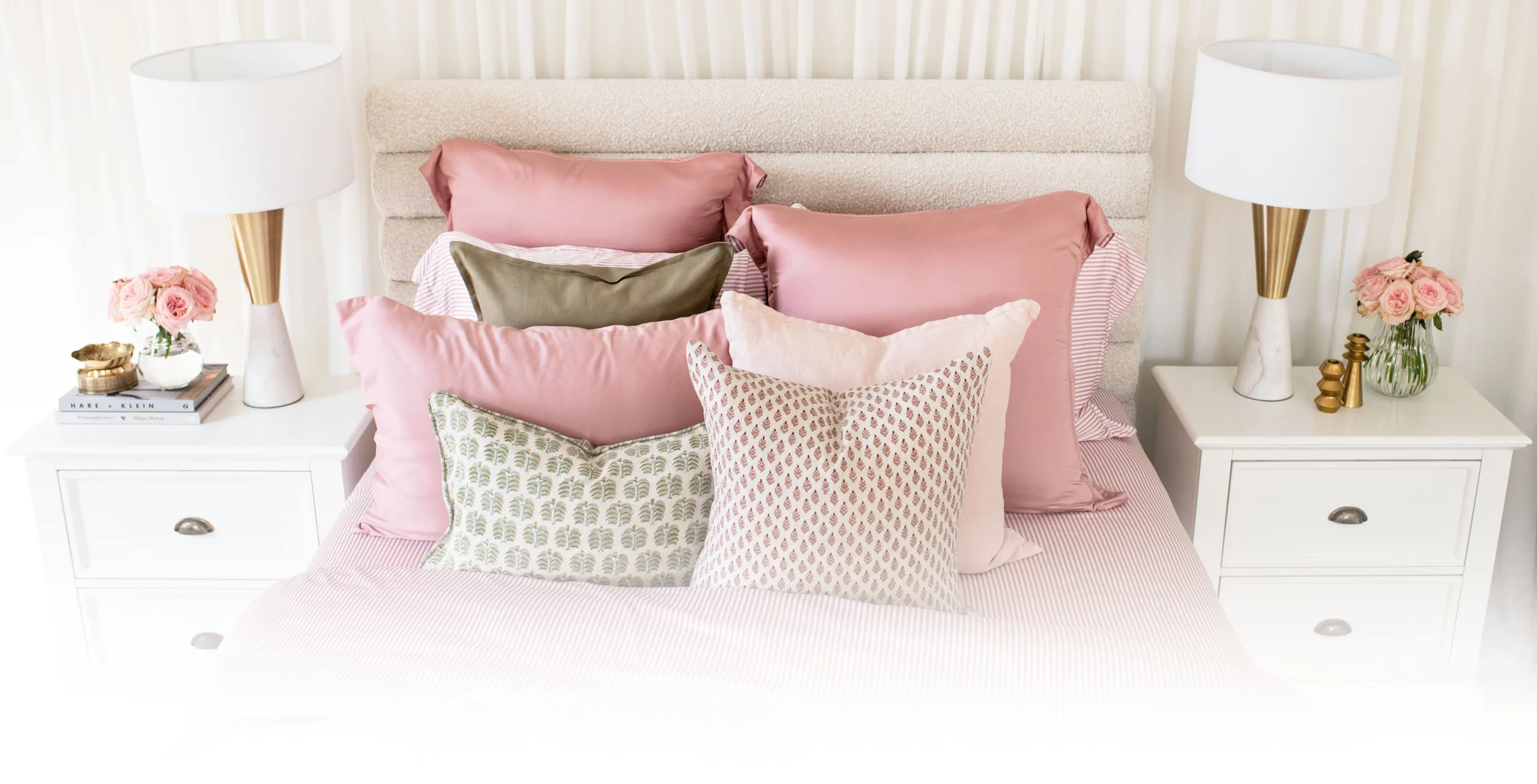 UPGRADE YOUR BEDDING, UPGRADE YOUR SLEEP
You can sleep easy
You have 100 nights to fall in love with your Bamboo Haus Organic Bamboo Sheets. If it's not working for you, we'll issue a full refund or exchange.
Think green, Shop green
What really sets our products apart is their eco-friendly credentials. No nasty blends here! All our bedding is made from 100% Bamboo, one of the most sustainable materials on the planet.
Silky smooth
You won't want to sleep between any other sheets after sleeping with the luxury of 100% Bamboo. It's unmatched comfort and silk-like softness. From the first touch, you'll be in love.
Bamboo Bedding Frequently Asked Questions